In early November, Fabrima will participate in Pharma EXPO 2016, the "only show that brings thousands of pharmaceutical, biopharmaceutical, medical device, personal care and nutraceutical manufacturers together with suppliers of processing and packaging solutions for the entire pharmaceutical lifecycle" (1). There will be over 100,000 net square feet of floor space and approximately 300 exhibitors to visit. Pharma EXPO will be held in connection with PACK EXPO International 2016 at McCormick Place in Chicago, Illinois, as the two are co-located shows.
In addition to seeing the latest technologies while perusing the show floor, attendees will have the chance to learn via PACK EXPO's "Innovation Stage," the show's on-floor education lineup, and see innovations presented by exhibitors who have elected to participate in this space. More so than any other event in North America, Pharma Expo and PACK EXPO International provide attendees with an opportunity to see technologies in motion, meet with packaging experts, explore technology specific to their industry, and gather insight from other markets as well.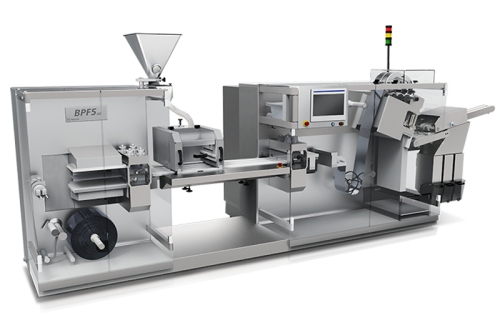 Come visit Fabrima at Booth W-989. Our technical sales team is excited to demonstrate our packaging machines that feature cutting-edge technology with adaptations for international and local markets, as well as their industry expertise at this internationally acclaimed event, and looks forward to visiting with current clients and new attendees who may have packaging needs. If you are an end user or retailer interested in attending Pharma EXPO and/or PACK EXPO, we encourage you to click here to register for the show using Fabrima's comp code (provides complimentary access to the shows). We are eager to meet with you and discuss how we can meet your needs. Fabrima is competitively priced with minimal lead times, unparalleled service, and superior equipment. You will love what we have to offer. We hope to see you at Pharma EXPO / PACK EXPO!
Also, Masipack, Fabrima's parent company, will be showcasing their 2017 line of equipment at PACK EXPO International, the world's largest processing and packaging trade show co-located with Pharma EXPO. Lastly, be sure to check out Masipack's 5th "Tips and Tricks" series blog article "How to Prepare for a Packaging Trade Show" going live this Wednesday the 26th, on masipack.com/category/blog to learn helpful hints about what you can do to best prepare yourself for Pharma EXPO / PACK EXPO.
1: PMMI 2015. (2015). The Main event for pharmaceutical lifecycle solutions. Retrieved from http://www.pharmaexpo.com/sitecontent.aspx?ItemNumber=12652